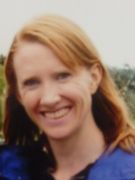 Amy Conran Farrell (New York) is a senior consultant with Rosencrantz & Co and the co-founder and president of Privos Capital, a boutique marketing advisory firm. Before joining Rosencrantz & Co and launching Privos Capital, Amy Conran Farrell spent nearly a decade as Senior Vice President, Principal and Head of Global Sales for Investor Select Advisors (ISA), a fund of hedge funds, working at ISA's New York and London offices.
Amy Conran Farrell began her career in 1989 with the U.S. Senate Foreign Relations Committee. She later joined the International Finance Corporation (IFC), the private sector arm of the World Bank. Amy Conran Farrelll was the client relationship manager for Barclays Global Investors in San Francisco, where she worked with U.S. institutional investors. Amy also worked for E*TRADE as Director, Corporate Communications.
Amy Conran Farrelll has a B.A. degree in Asian Studies from Vassar College, studied at Kwansei Gakuin University in Japan for her junior year and holds a Master's degree from the Johns Hopkins School of Advanced International Studies. Amy Conran Farrell is engaged by Rosencrantz & Co on a part-time basis for selected client assignments.
Contact: amy@rosencrantzandco.com +1 212 561 5794